Internet
Staying connected nowadays is of utmost importance. Wherever you're working from, we want to ensure that you don't miss out on a thing.
By understanding what you and your business need to best succeed, we can provide you with the tools to do so. We offer an extensive range of options for you to choose from and we can get you connected to super-fast internet.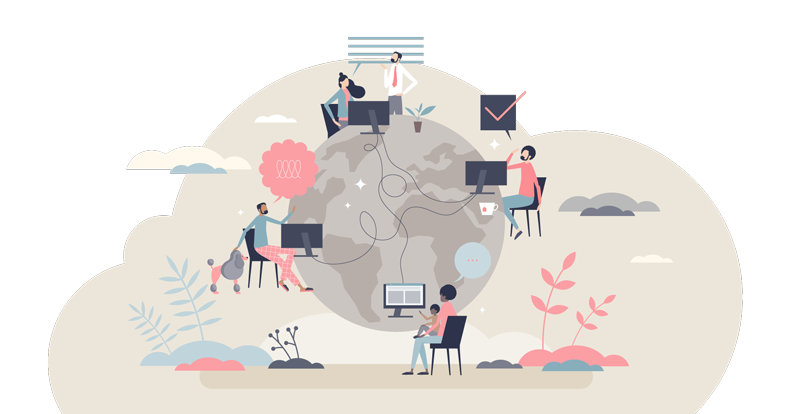 Depending on the type of business you run, there's a possibility that you might want very different types of connectivity and broadband products (e.g VoIP telephone systems and services). We are here to provide you with the best internet connections and speeds. Our business broadband packages are sure to leave you smiling with satisfaction when looking at your high-quality upload and download speeds.
If you're situated in a more rural area of the UK and want a unique service that's proven to help you achieve a good internet connection, we recommend our wireless broadband package. It's set to benefit anyone who cannot get a good wired internet connection and get your connection running at the best upload speeds and download speeds.
Our products and services
We're also here to help no matter where you're working so even if you are choosing to work remotely, circle.cloud has got your back. Our friendly team will help you get the most out of whatever service you decide is right for you. Bear in mind that if you are situated in a more rural area, we may be more limited when it comes to immediate assistance.
Support
We pride ourselves on our customer service and support, so we endeavour to respond to your first contact email in 5 minutes and aim to have any fault or issue you may have with your internet within an hour or less.