We all met at 3:45 am on Saturday morning and made our way to Wales by coach. We stopped for two breaks on the way up and arrived at Snowdon at 10:30am.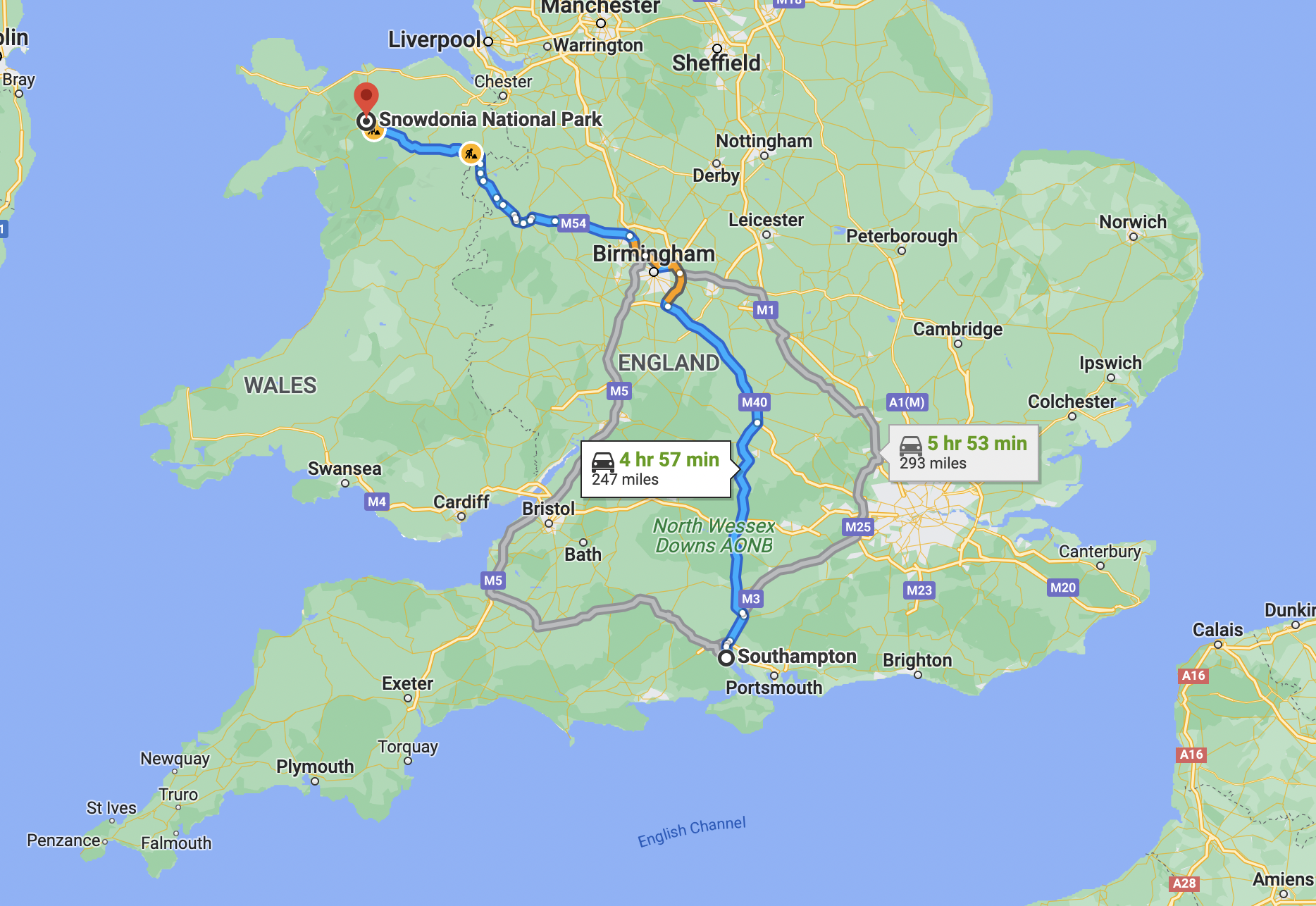 The sun is out but the wind is howling! We split into two, some decide to take the train up as far as possible but the majority decide to make the climb by foot.
Everyone's in good spirits as we make the climb.
We all stick together keeping a steady pace, as we get up higher the sun is disappearing and we become covered by clouds
.
The wind is so strong blowing against us all but we don't let it stop us. It was far busier than expected, which encouraged us to make it to the top, taking us 2 ½ hours to reach. We had to queue to reach the peak. The view was incredible once at the top, even though the visibility wasn't great.
We then made the descent which took us 1 hour 45 minutes.
Once we made it to the bottom we got all got a taxi back to the Airbnb we were staying at in Llandudno. It had 9 bedrooms, a hot tub, table tennis, a pool table and was set on 2 acres of land with a sea view.
We arrived at our accommodation at 5pm. So, we decided to relax for a few hours and have some drinks, whilst we got ready for the meal we were going to at 7:30pm.
We all went to a pub called Tudno's for dinner ready for the night ahead! We all decided to go out in Llandudno to drink and watch the
highly
anticipated boxing match Fury vs Whyte.
Once the fight was over we all headed back to our accommodation for a night of drinking and games.
We headed back on Sunday. We left at 11am and arrived back in Southampton at 5:30pm
We all had a fantastic weekend for such a great cause, we ended up raising £524.65 for The circle.cloud Foundation, who help the children on Southampton.