Communicator Mobile
Utilise your mobile phone to make and receive calls from your business numbers, view colleagues status, send and receive instant messages, view your voicemails, participate in group chats, send and receive files and adjust your phone system settings.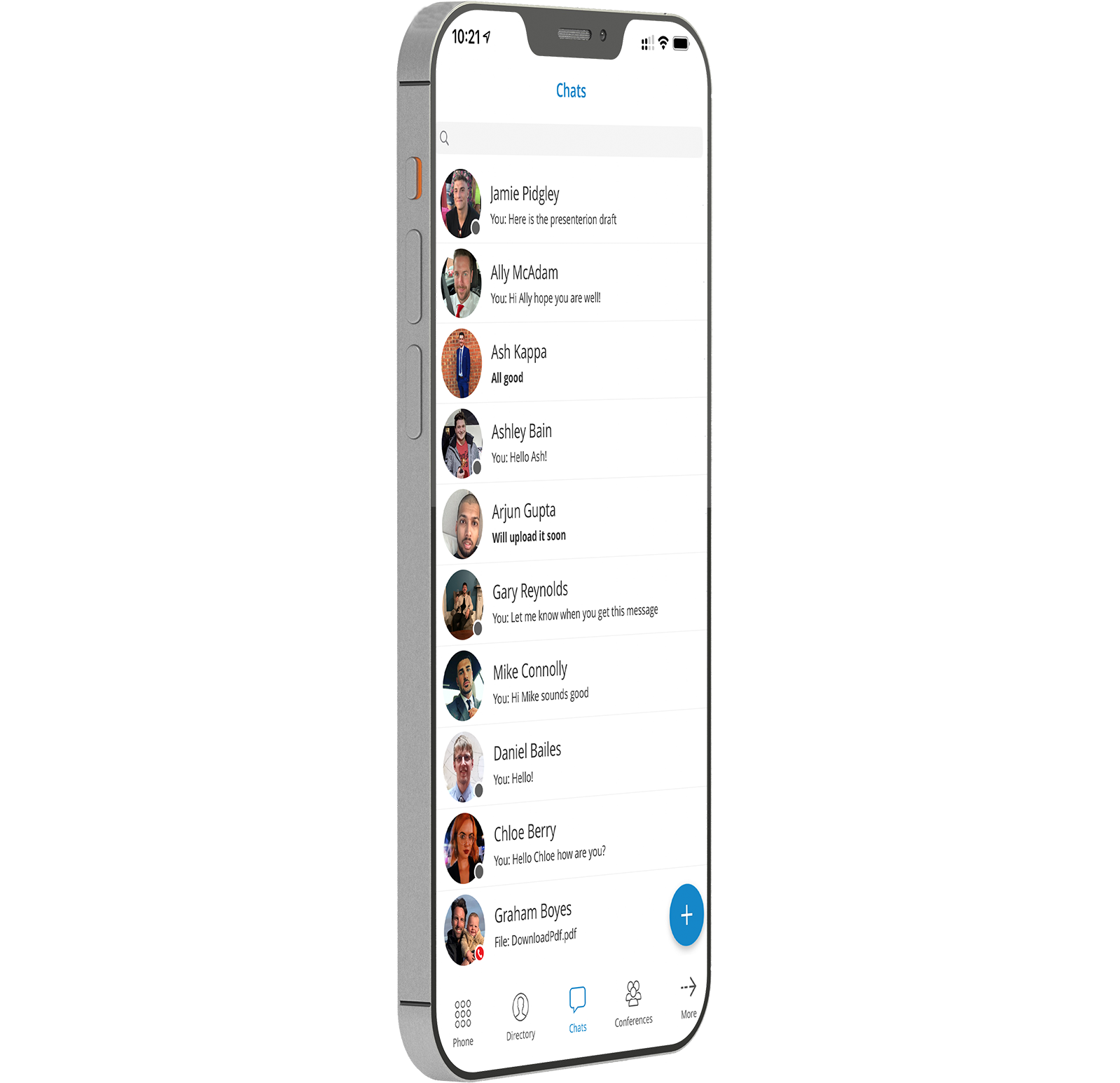 Send instant messages and files to anyone in your team individually, or in a group chat.

View your colleagues status, know when they are on or off the phone, simply by checking the dot at the bottom right of their picture.

Make and receive calls from your mobile phone, presenting your office number and taking advantage of full phone system functionality like call recording, call transfer and conferencing.
Control your phone system
Use the Communicator mobile app to control settings from your phone system such as your caller ID, call diversion, your do not disturb status, as well as view how many calls you have received, how many you have answered, and how long you have spent on the phone that day.